Go to your Calendar and find the first entry for each month of 2009 (not including memes of course). Post the first line/sentence of it in your journal, and that's your "Year in Review"

January: This year really has just eased itself in
February: Today has been awesome!
March: I split up with Will today....
April: From BBC website: City workers have been leaning out of windows to wave £10 notes at G20 protesters on the streets below
May: Last day of a hard month
June: My hair has never been past this length since the dawn of time
July: Highlights include: Jack and Ianto on a hot wired bike
August: It seems so much closer now that the calendar has been turned over from July
September: hello again everyone, the Travel Blog is updated again, finishing of the Xi'an adventures and bringing you up to date with Shanghai.
October: We went to visit the tunnels in Vietnam on Monday, the result I got to fire a M16 five times and managed to hit a still target once.
November:
December: Hello folks one and all - friends, non friends and random finders of the journal and so forth!

I don't my first lines are very interesting. I must do something about that.

Guess who I saw on a red carpet today and got an autograph of?

And so the picture posts begin. I sat in the Green Parrot with pictures of Viggo Mortensen staring at me from one wall and a Green Parrot from the other while I drank merrily and ate (the food was pretty damn good). I thought about you guys as I was going in.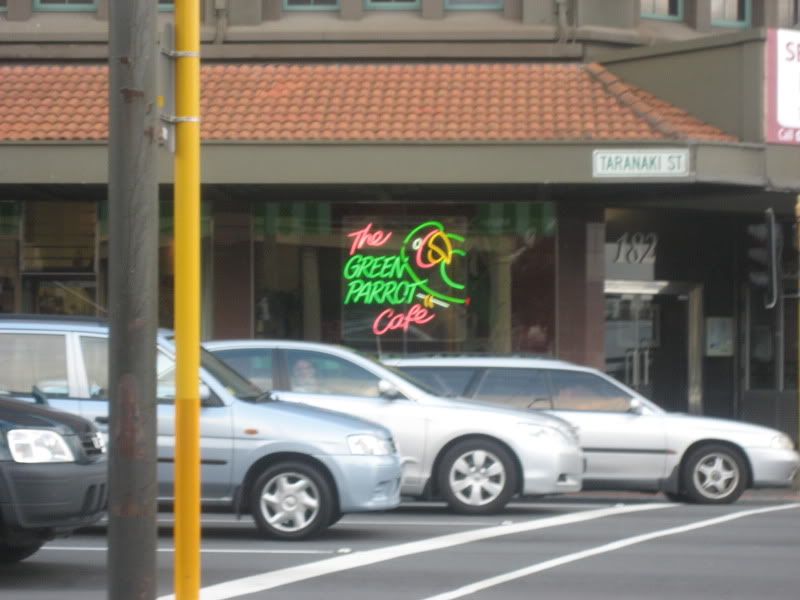 btw drop a comment if you want an LOTR postcard I need to know how many I need to buy tomorrow at the Weta Cave