The moment of joy: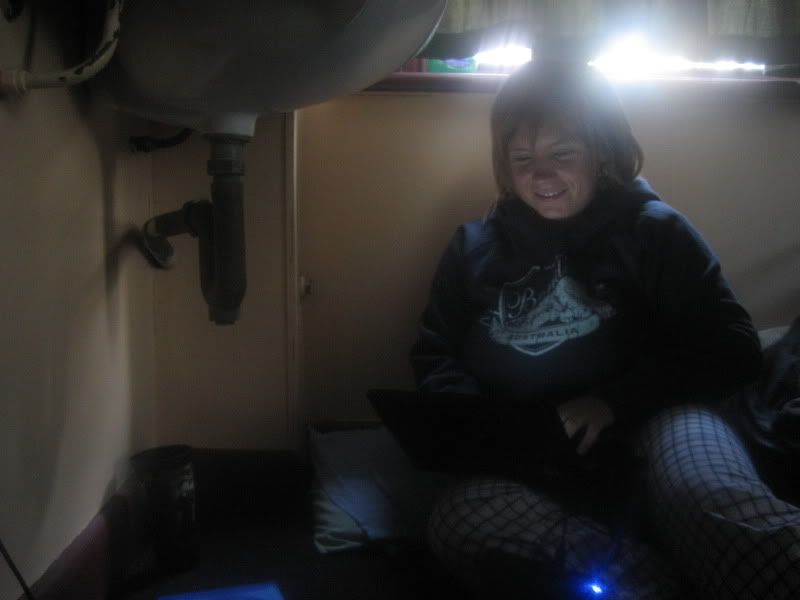 I've had a couple of pieces of chocolate and I am enjoying such a lovely glass of wine. The novel produced a great 50 000th word 'fuck'. I've also got some other nano facts:
I was the second of my writing buddies to win -nthdraft beat me to it by a considerably long way (much congratulations goes that way)
Total number of days spent behind word count: 15! (eek)
Most wrote in one day: 6724.
Background music/tv show: NCIS
I also know I never want to try Nano when I am travelling and trying to fit in with site seeing. Although I do love the spot under the sink in the bedroom where I've spent my last few days writing
*cheers to Alex and Maverick who have turned out to be such interesting characters to write*